Source: Pinterest Hairstyles & Beauty
#TrendingIn Vancouver: Key Pieces to Wear this Fashion Week. This week on our #TrendingIn Series, we're heading over to Vancouver. The runway season has kicked off this fall, and we want you to be part of it. If you don't know which pieces are key to wear, keep reading and discover.
From parachute pants, and platform high-knee boots, to puffer vests and preppy looks with socks and loafers, these clothes are taking over the streets of all Fashion Weeks, and Vancouver will not be the exception. Here are some looks that caught our eye from Fashion Influencers in Vancouver. Don't forget to show us how you channel your inner "Fashion Week Mood" using the hashtags #TrendingInVancouver and #TrendingInCanada!
PARACHUTE PANTS
Characterized by their comfortable baggy cut, usually made of nylon like common parachutes.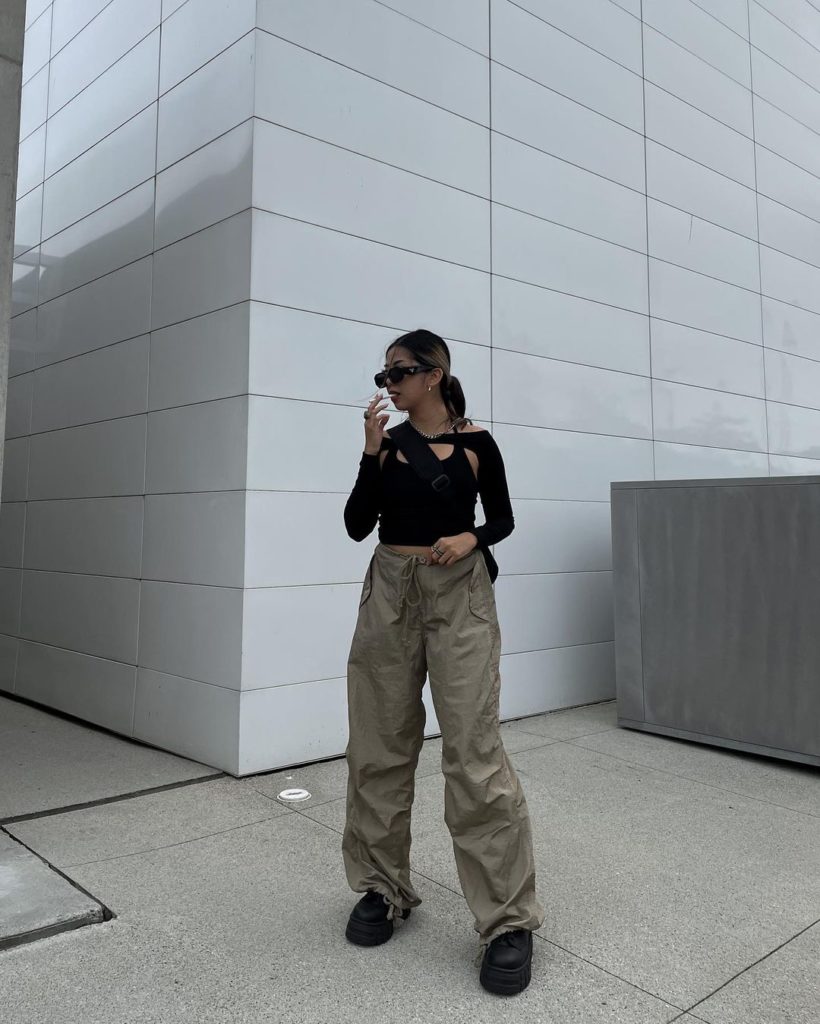 Source: @kamilla.dee from Instagram
SOCKS + LOAFERS
Yes! One of #TrendingIn Vancouver: Key Pieces to Wear this Fashion Week are white socks and loafers is the best combination for this season; feel free to wear them with skirts, jeans and shorts.
PUFFER VESTS
Cold weather is starting, and a Puffer vest is the best option for this transition between summer and fall, mix it with skirts, leather pants, blouses and sweaters and give an extra punch to your outfit.
BIKER JACKET
This piece is fundamental in your wardrobe; if you like to wear jeans and a basic white shirt, this is the KEY to putting an extra touch to your outfit and making you look modern and fabulous!
Last modified: October 24, 2022